Our jewelry has power.
It's imbued with meaning and it touches our skin, it's personal. Our fashion choices are more than a look – they express our ideas, they way we live, what's happening, our emotions, and our personality. What we wear becomes a daily ritual of self love, self-expression and celebrating craft.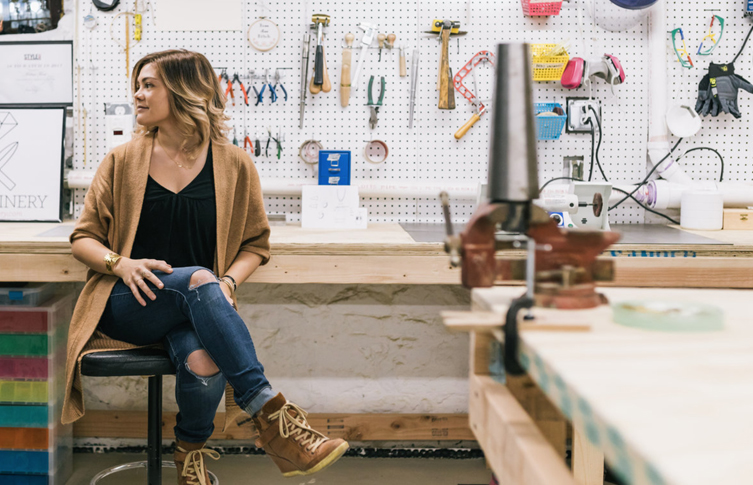 Our process:
It's important to me that the pieces we love wearing have an eco-conscious origin. I work exclusively with recycled silver and source stones as responsibly as possible. Every piece is crafted using a combination of hi-tech and handmade methods. This mix of metal laser cutting, 3d design and traditional metal-smithing practices embraces the present with a respect for old and new techniques. Every design starts off as a sketch before they're prototyped by hand or modeled in 3d software to ensure sizing and fitting. I also work with EH Schwab, a family operated company just outside of Pittsburgh to help with lasered components. Then the fabrication process of soldering, forming, forging, setting stones, sanding and polishing follows.
Photo by Nicole Lockerman
---
Frost Finery in the Press
Frost Finery is turning heads. Here are some of the places Frost Finery has been featured:
---
Much Love
Pittsburgh is home to Frost Finery because Pittsburgh is full of open, giving, smart people and organizations. Shout outs and big hugs for those making Pittsburgh a place we're proud to call home.
Zoe Frost
Zanya Frost
Meghan Frost
Becka Vactor
My Awesome, Supportive Friends & Family